"Mountains, rivers, and bureaucracy": a Belgian Student's Swiss Adventure
"Mountains, rivers, and bureaucracy": a Belgian Student's Swiss Adventure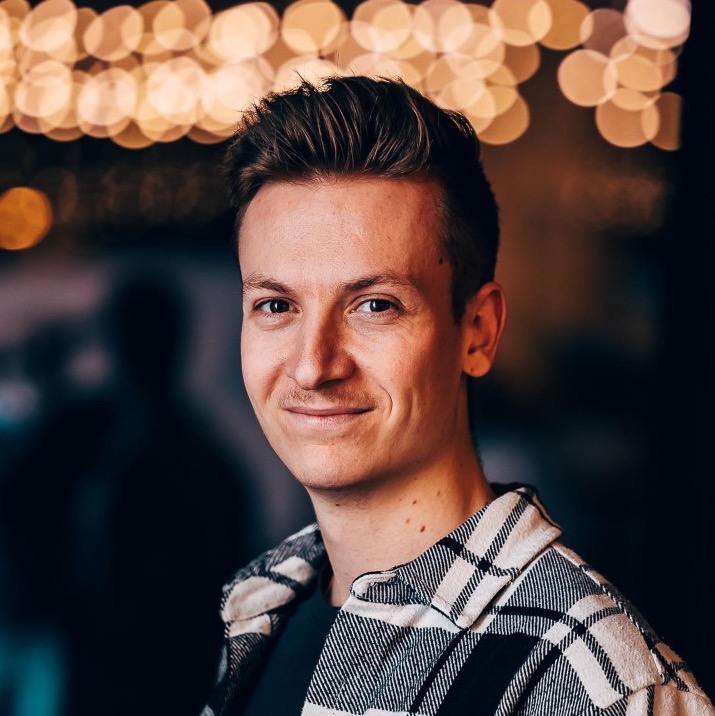 Last year, Tibo, a master's student in biomedical engineering, decided to trade the Belgian flatlands for the Swiss Alps. Tibo has many stories to tell about his experience as an exchange student: from navigating Swiss bureaucracy to taking freezing-cold swims in the river Aare! Tibo Wiels, a master's student in biomedical engineering from Ghent University in Belgium, reflects on his time as an exchange student at the University of Bern.
Coming from what Tibo calls "Belgium – the flattest land on Earth," he knew quickly that he would head to an exchange destination with mountains. Tibo recalls: "my options were Norway or Switzerland, but I imagined that the dark winter days in Norway would be quite depressing, so I decided to come to Bern."
In fact, the scenery was not the only factor that led him to Bern. Tibo chose the University of Bern because it offers a renowned programme in biomedical engineering. "I had a big range of classes to choose from," Tibo remembers. "Most of them were smaller subjects of two to three credits, so the first curriculum I made had ten classes, and I was wondering, how could anyone fit all of this into one schedule?" He laughs. In the end, everything worked out because compared to his home university there were fewer projects and presentations and so he could focus much more on the lectures and exams.
Overcoming challenges
When asked about the biggest surprise during his studies in Bern, Tibo laughs: "It is your grading system! I always thought that 1 to 6 was so odd and challenging to convert into Belgian grades". On a more serious note, however, he remembers some surprisingly warm moments with the teaching staff: "Once I had a problem with an exercise. I contacted our teaching assistant and got a reply almost immediately. What surprised me the most was that a few days later, the assistant wrote again to ask if I needed more help – he really seemed to care!" Tibo recalls that all the teaching staff were knowledgeable and displayed a level of attention to students that amazed him.
For Tibo, it took time to understand the Swiss migration and health insurance systems. "Everything works really well, but students from the European Union are not used to so many documents and admin hurdles when travelling and studying. I guess we need a manual", he chuckles. Tibo found the university systems KSL and ILIAS at first difficult to navigate.
Mountains and multiple languages
For Tibo, it was also not particularly easy to make friends with Swiss people. He found that the locals seemed to be more introverted compared to Belgians. Despite that Tibo did not spend a lonely semester in Bern: "At the beginning, the ESN activities helped me a lot to meet people and make new friends," he recounts. Soon they organised their own travels to the mountains, went out in the evenings, and just enjoyed their time in Bern. For the first time, Tibo noticed how much it helps that in Belgium he learned multiple languages: "I was able to befriend students from so many different places."
Asked about special moments, Tibo doesn't have to think long: "Once, at the end of November, we were playing beach volleyball next to the river Aare. We decided that it would be fun to go for a quick swim – and so we just did! The river was freezing cold, but that was indeed an unforgettable experience."
Now Tibo is back at his home university of Ghent. Far away from any mountains. Is he planning to return to Switzerland any time soon? "I never understood the idea of hiking before. But after all the time I spent in the mountains during my exchange, it is my new favourite thing to do!" Needless to say, Tibo will be back in the summer for a hiking holiday in the Swiss Alps.
Text: Jurga Kveksaite
Image: Tibo Wiels