Where north meets east
Where north meets east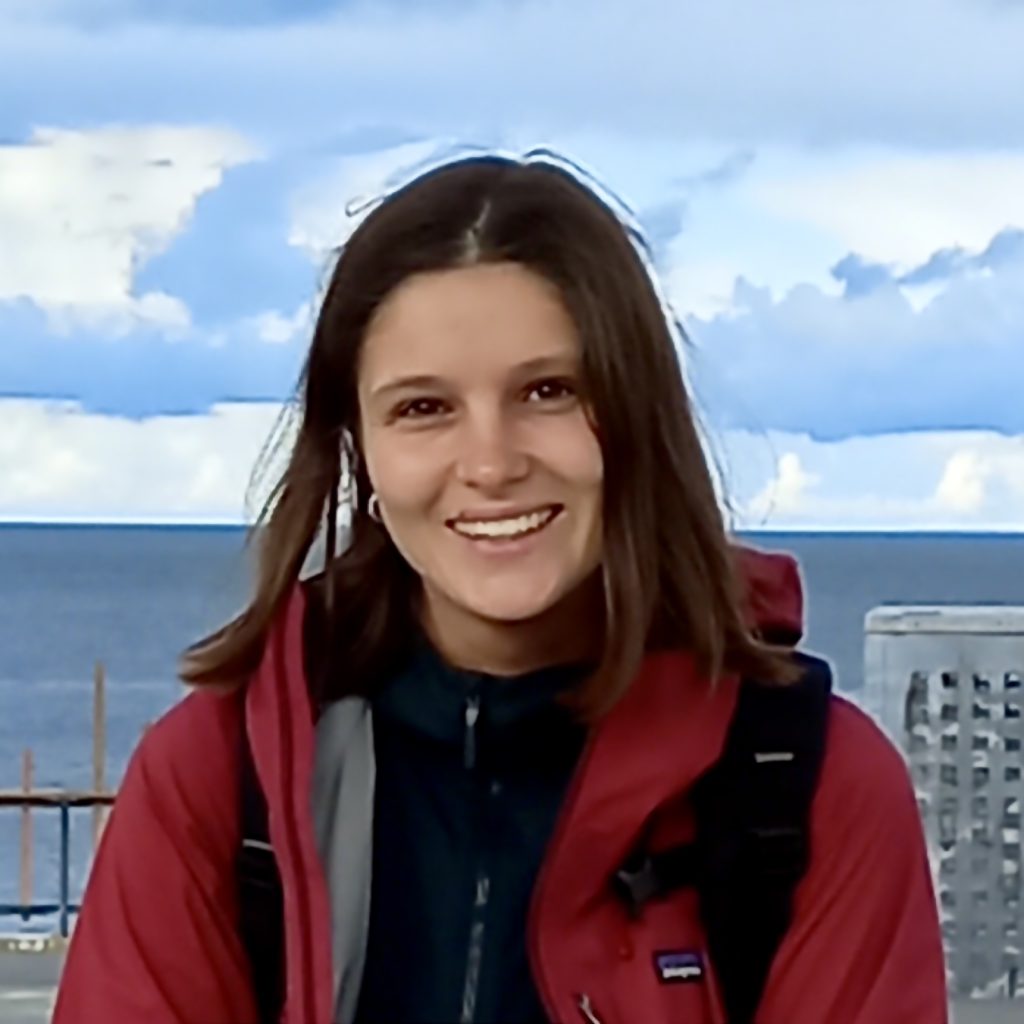 There is a place in Europe where the climate is chilly, people are patriotic, and the mellow scent of freshly baked pies lingers in the air. Jule Ksinsik, political science student at the University of Bern, tells us about her exchange experience at the University of Tartu and explains why she advises all political science students to visit Estonia.
When we meet at the vonRoll cafeteria, Jule, just after a two-hour colloquium, gets herself a piece of chocolate cake instead of a cup of coffee. "That is one of the things I miss in Switzerland: Estonians have so many great cakes and pastries", she laughs. That is the first detail she shares about the tiny unfamiliar Baltic state that became her home for the last autumn semester.
Dangerous neighbour
Estonia, the smallest Baltic state, borders Latvia, Finland, and Russia. Tartu University, in fact, is located only 50 km from the Russian border. The current political climate did not scare Jule off from coming so close to a country at war: "I sent my application very early – before the whole escalation and honestly, I didn't regret it at all. Estonia is still a part of NATO and the EU, so I felt pretty safe, and my family felt the same."
According to Jule, Estonia is not a typical "post-Soviet country" in the way many people would imagine. On the contrary, most buildings are beautiful and modern. Even in the small city of Tartu one has a large variety of cafés and multiple museums to visit. On the other hand, the recent history is omnipresent in the daily life and minds of locals: "Even young people are keenly aware of the recent history during the Soviet occupation. Especially now with the war in close vicinity, you see so much support for Ukraine – flags are everywhere and even their bridges are illuminated in yellow and blue."
Unique perspectives and relaxed atmosphere
Jule says that there were two main factors that influenced her decision to study at the University of Tartu: first, they had the biggest range of English classes in her master's program. Second, she wanted to do something completely different and go to a place that she "knew absolutely nothing about."
In Tartu, Jule says, her courses often had a different focus compared to those in Bern: "You get deeper insights when it comes to the EU and Russia's international relations. Plus, you meet students from Eurasian countries, such as Georgia or Azerbaijan, who are more affected by the current events." She thinks that such perspectives are highly beneficial to political sciences students.
The student-staff relationship is more informal in Tartu compared to Bern. Jule laughs when she remembers her initial confusion hearing students addressing professors by their first names: "I thought, is this normal? Maybe they know each other personally?" She later learned that informal communication was very common and the distance between students and staff seemed to be smaller than in Bern.
Cultural differences
Jule remembers being warned about the cold and sometimes even rude nature of Estonians. "I personally think we (Estonians and Swiss) are quite similar. I had a laugh with a local girl who was told that we Swiss were rude and distant." Jule thinks that the biggest difference between the two cultures is reflected in their different history: "You can sense tensions between Estonians and the Russian-speaking minority. From a Swiss perspective, this is hard to understand because we have so many languages in our country and there is very little conflict around that."
Estonia is a very modern and tech-savvy society. "Internet, digitalization, e-governance. They even have electronic IDs that allow you to do almost everything: register for printing services, get your doctor's prescription, vote in the election and so on." Yet new technology does not replace old customs: "They love dancing!", she smiles and shows a video of traditional Estonian dances. Estonians are very proud of their independence – folklore dances and songs are definitely an expression of it: "It is not only grandmas who do that, but also young people, you see it everywhere!".
Learn the language and dress warmly!
Next to her regular courses, Jule also decided to attend Estonian language courses. She wanted to learn more about the country, its history, people, and cuisine: "looking back, I feel like it really gave me a stronger connection to the culture, and it made the whole experience so much better." She remembers a time when she went to a little shop and just by saying "tere" (Eng Hello) and "head aega" (Eng. See you, have a good time), she received a really excited and appreciative response from the locals.
Her tip for future exchange students is to study the language, pack warmly and travel a lot. Winters are beautiful, with lots of snow, but can get freezing cold. Future exchange students travelling to Estonia should also plan plenty of trips on the local "Lux Express" bus, which is a cheap and easy way to travel. Jule reflects: "I will definitely encourage my friends to do an exchange in Tartu – it is small, but it has lots of bars, nice people, and incredibly interesting culture and history."
Text: Jurga Kveksaite
Images: Jule Ksinsik